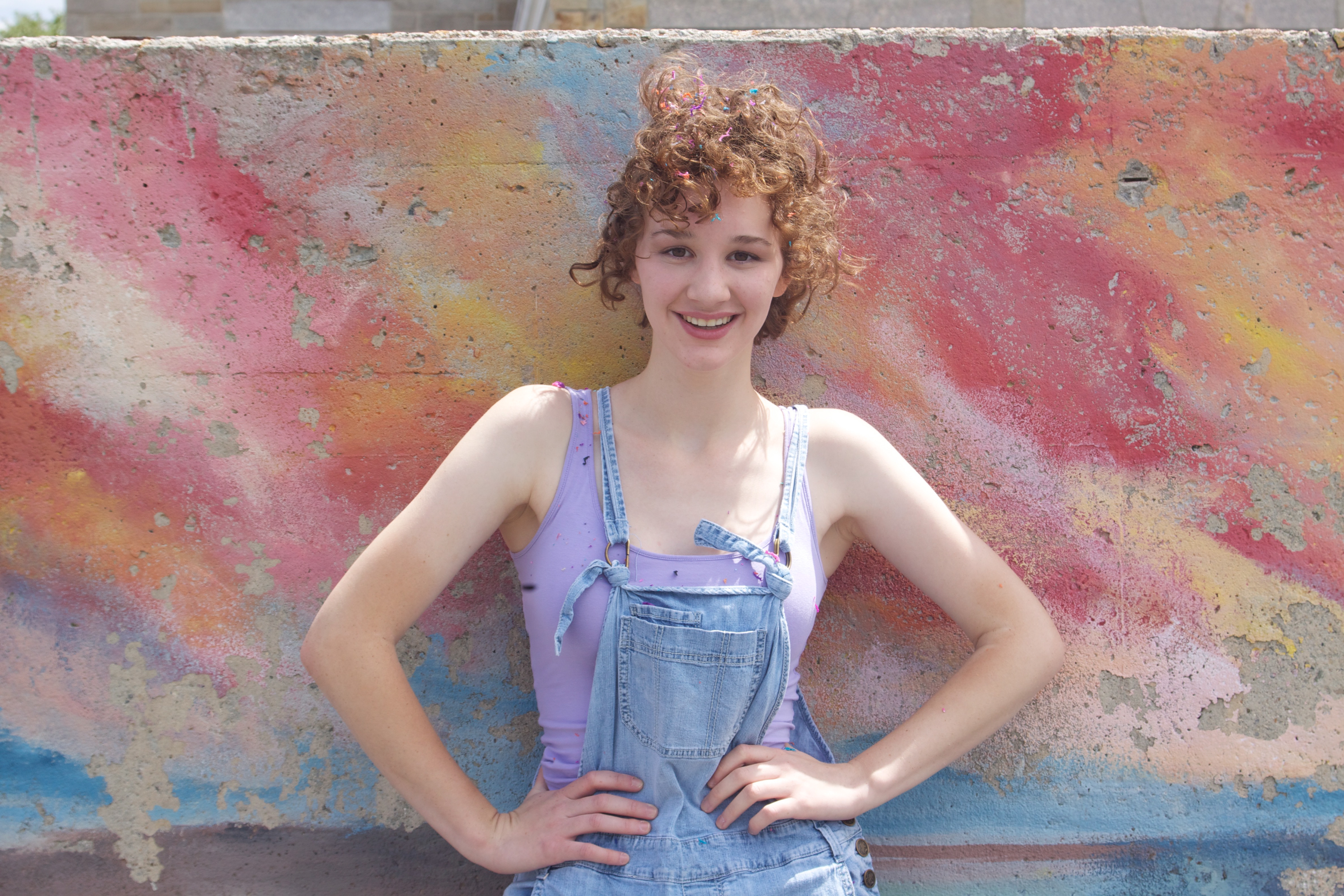 Kate Reed grew up covered in paint. She always loved to draw and sculpt. She was homeschooled for the early years of her life, which allowed her creativity to flourish. 
She got her start at NuVu studio, an innovation school for middle and high school students. She worked on more than 40 interdisciplinary projects, with prompts ranging from: solve global warming, hack a wheelchair, create products for wellbeing, interactive public art, and designing smart fashion. At NuVu, Kate learned laser cutting, 3D printing, fabricating, and design thinking.
 Kate is an expert on the creative process. 
Kate has continued her learning through various fellowships and opportunities. She was a Nantucket Project Scholar in 2016, and completed a year of skills training focused around creating social change. In 2018, she completed the Swearer Center's Social Innovation Fellowship, which involved a year of intensive skills training, complementary coursework, and a community of social innovators offering mentorship in creating social change. Kate was the 2018 Leslie Miller Altman Fellow, a fellowship awarded annually to female social entrepreneurs. In 2018, she received the Slavin Fellowship, a fellowship which provides support to dedicated students who have the desire to contribute to humanity and the ability and discipline to bring entrepreneurial ideas to life. Kate is continually growing and learning and always searching for the next big thing. 
Kate is currently a student in the Brown RISD Dual Degree program, a five-year interdisciplinary program where she is studying Industrial Design at RISD, and Social Innovation and Entrepreneurship at Brown. 
Kate is passionate about social issues. She harnesses storytelling and leadership, and uses design as a tool to empower and enable communities. Kate also has many years of experience teaching and assistant teaching, in both design and musical settings. 
What does she do for fun? Kate loves to spend her time swing dancing, playing music, bowl turning, and watching shark documentaries.